Demystifying the UVM Phasing Mechanism
It is widely known that UVM (and its predecessor OVM) has built-in phasing mechanism. UVM functionalities are staged with phases. UVM has predefined common phases (build, connect, end_of_elaboration, start_of_simulation, run, extract, check, report, and final). UVM also defines a set of task phases (reset, configure, main, shutdown, and corresponding pre_ and post_ phases), which can run in parallel with run phase. To many these are all they know about UVM phases while how UVM phasing mechanism works is still a mystery. Lack of in-depth understanding of UVM phasing mechanism often causes confusion, sometimes leads to unintended behavior (verification bugs) or inefficiency.
This paper tries to demystify UVM phasing mechanism. It discusses how UVM phases work in detail and explains key concepts such as phase, domain, and schedule. UVM phasing mechanism consists of at least two major parts: 1). constructing a Directed Acyclic Graph (DAG) of phases; 2). executing phases based on DAG.
The first part is important as it determines in which order phases are executed. Other than predefined common phases and UVM task phases, custom phases can be defined and inserted into DAG for execution. Furthermore, user can realign (sync) and unsync phases. This technique is especially useful for VIP intergration, which can have independent and potentially different phasing structure.
The second part is equally important if not more. After the construction of a test object, all UVM functionalities are executed through phases following DAG. UVM provides many hookups (callbacks) across phases. In order to use these callbacks efficiently it is essential to have a good understanding of phase execution.
Finally this paper talks about how to debug phase issues.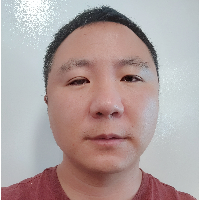 Haobo Wang
Meta Platforms